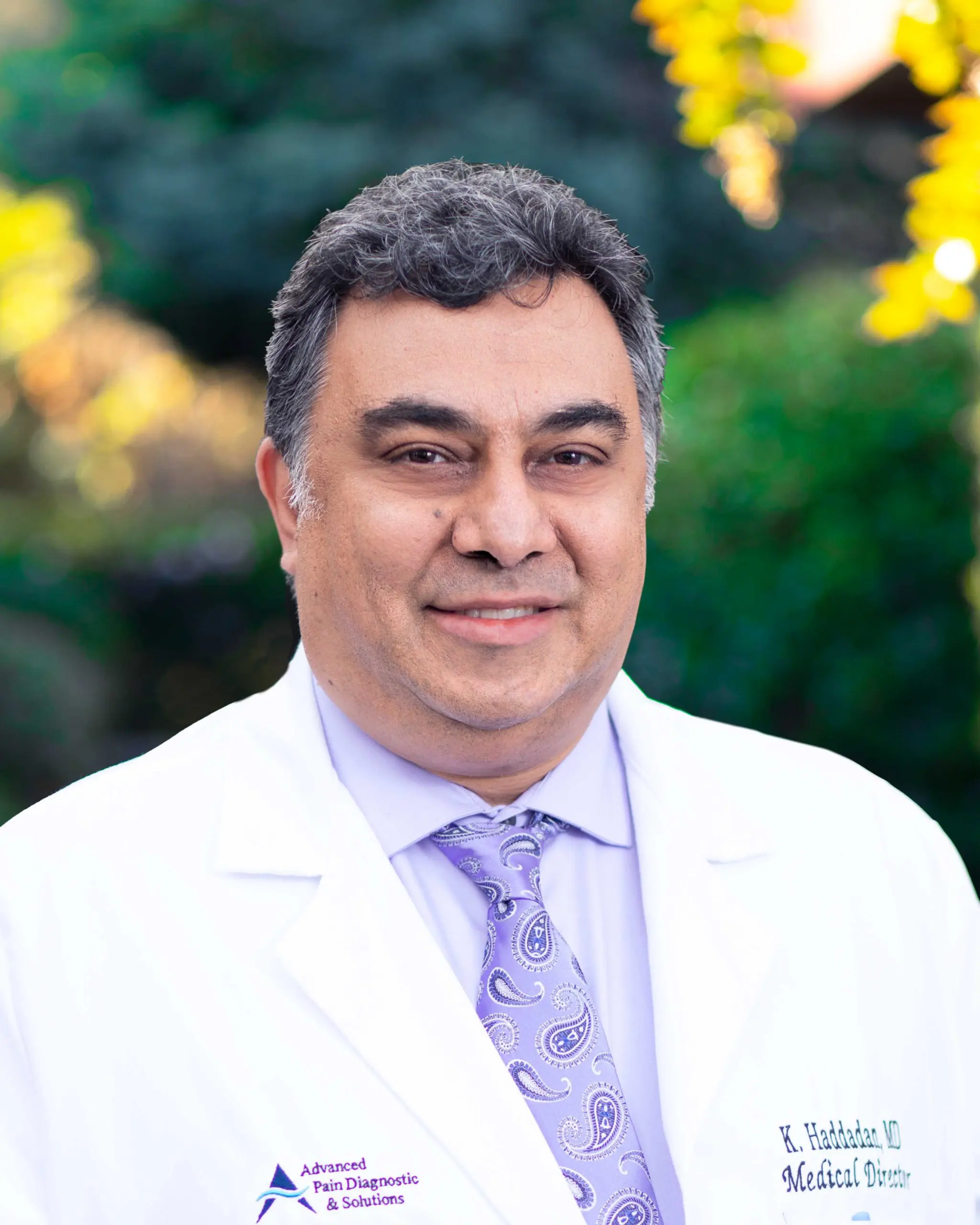 Kayvan Haddadan, MD
Dr. Kayvan Haddadan is the President and Medical Director of Advanced Pain Diagnostic & Solutions, located in California. Dr. Haddadan founded the practice in 2012 and has served as its pain management physician for the past eight years. He works to ensure that each member of the group's multi-disciplinary clinical team is focused on diagnosing and confirming the source of each patient's pain, and then carefully developing and documenting the most effective treatment plans.
Dr. Kayvan Haddadan earned his Bachelor of Science degree from the College of Alborz in Tehran, Iran, and his Medical Doctor degree at Shahid Beheshti University of Medical Sciences. Afterward, he went on to receive his Educational Commission for Foreign Medical Graduates (ECFMG) Certificate in Philadelphia before undergoing an internship in Medical Surgery at Loyola University Medical Center's Stritch School of Medicine in Illinois. Once he'd completed his internship Kayvan decided to fulfill his residency at Stritch School of Medicine in Physical Medicine & Rehabilitation.
Following his time in Illinois, Kayvan went on to complete his Fellowship in Pain Medicine at California Pacific Medical Center's Pacific Pain Treatment Center while also training in Medical Acupuncture for Physicians from the University of California, Los Angeles, David Geffen School of Medicine. To say that Dr. Kayvan Haddadan is driven and hard-working would be an understatement. Throughout his career as a healthcare professional and a researcher, Dr. Haddadan has been published in 29 different research papers and projects. His research includes studies in gastroenterology, pulmonology, infectious disease, pain management, endocrinology, and cardiology.
Besides being a licensed Physician and Surgeon with the Medical Board of California, Kayvan is also certified in Controlled Substance Registration through the DEA, a Qualified Medical Examiner through California's Department of Industrial Relations Division of Workers Compensation and double board-certified in Pain Medicine and Physical Medicine & Rehabilitation through the American Board of Medicine and the Board of Physical Medicine and Rehabilitation, respectively.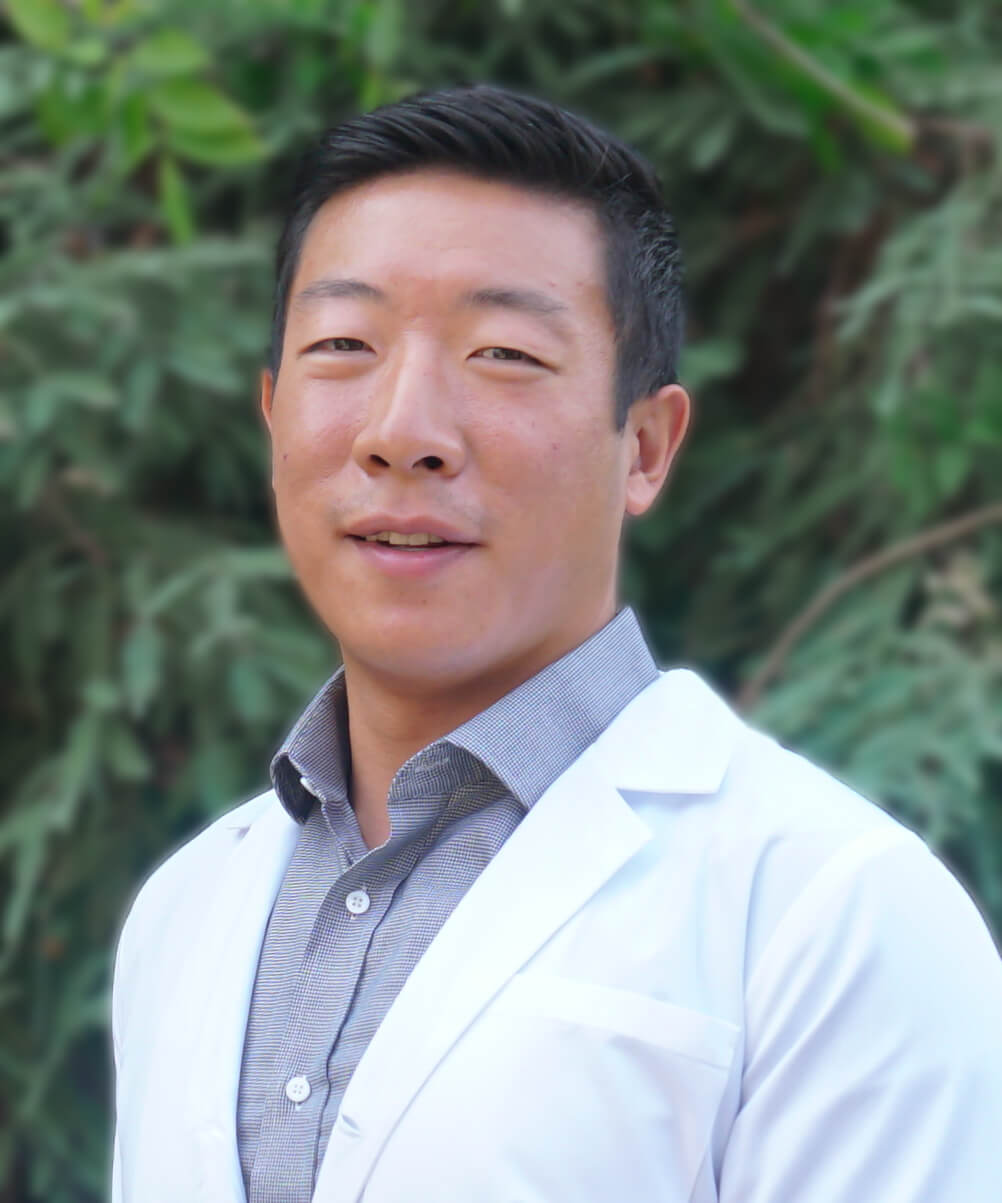 Jason Kung, MD
Dr. Kung received his medical training in Boston University School of Medicine in 2016. He then completed his residency in Anesthesiology and fellowship in Interventional Pain Medicine at Harvard Medical School, Massachusetts General Hospital in 2020.
He is certified as an instructor in medical simulation and has completed research and published in the areas of bone healing and the effects of natural sources of vitamin D. During his free time, he enjoys playing guitar, surfing/snowboarding, and exploring California with his wife and dog. Dr. Kung joined Advanced Pain Diagnostic and Solutions to provide quality evidence-based care to our patients.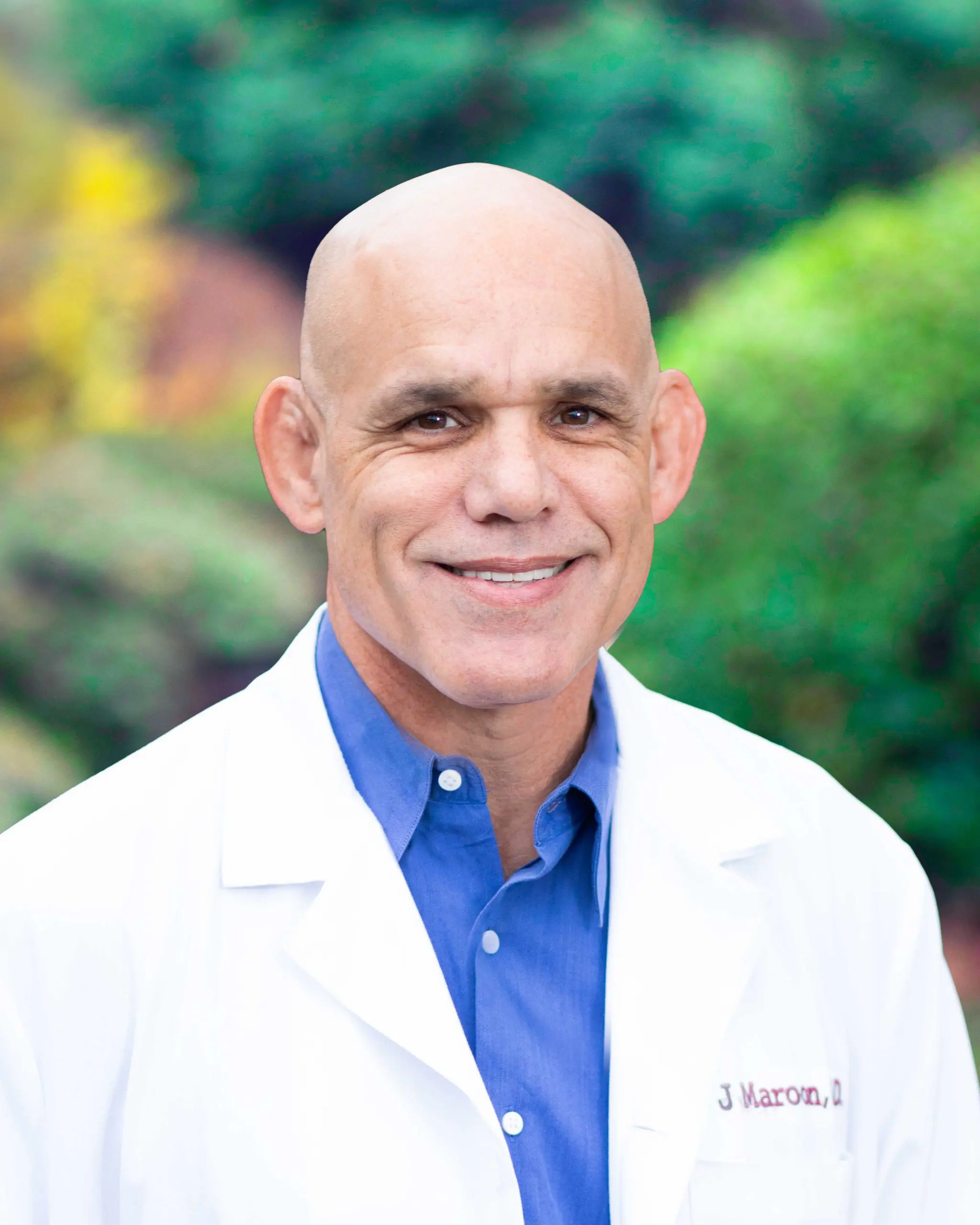 TJ Maroon, MD
He received his medical training at UC Davis School of Medicine and continued his residency and post graduate training at the UCD Medical Center in Sacramento, California. He is board certified in Anesthesiology (1999) and Bariatric Medicine (2012) and treats youth, adolescent, and adult patients.
Dr. Maroon has been providing specialized medical services, including pain management and bariatric medical services, in Sutter, Yuba, Sacramento and Placer counties since 2010. Prior to that, he worked as an instructor in Heald College, Roseville, teaching medical assisting students medical terminology, anatomy, physiology, and medical laboratory skills.