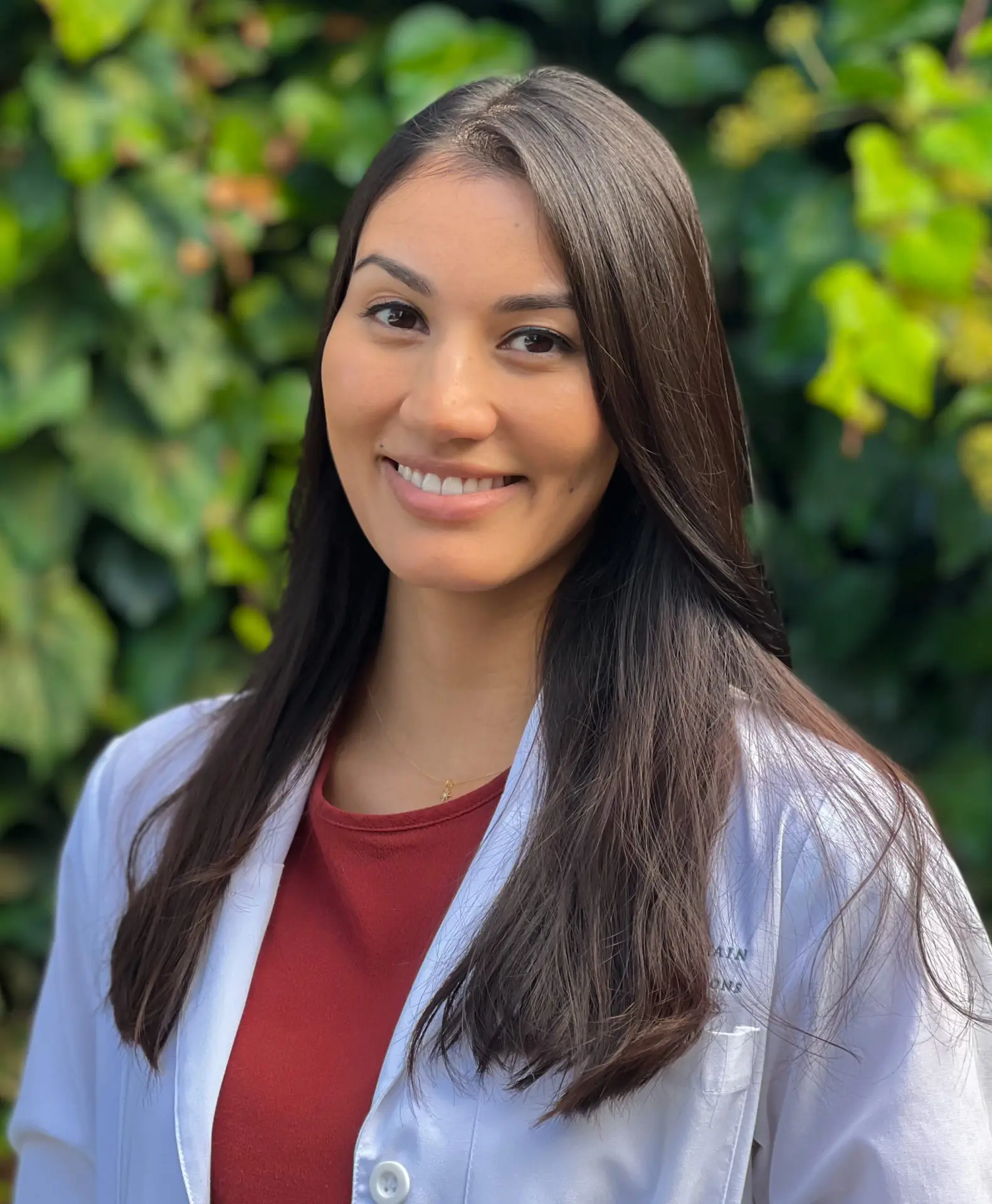 Asha Byrd, MPAS, PA-C
Asha is a graduate of Rocky Mountain University of Health Professions in Provo, UT, and earned a Masters Degree in Physician Assistant Studies. She grew up in Davis, California and then attended Scripps College in southern California for her undergraduate education. She is a Shawnee Tribal citizen, and she participated in the Four Directions Summer Research Program at Harvard Medical School for Native Americans committed to healthcare careers.
She has worked previously at UC Davis Medical Center Emergency Department in Sacramento and also worked in senior living, geriatrics, and hospice care. She has also volunteered at the Sacramento Native American Health Clinic and Northeastern Tribal Health System in Oklahoma where she gained a deeper appreciation of the importance of providing holistic care to diverse communities.
Asha joined Advanced Pain Diagnostic and Solutions with the goal to provide compassionate and culturally competent care to our patients. In her spare time she enjoys reading, hiking, dancing, and takes pride in mentoring students interested in the PA profession.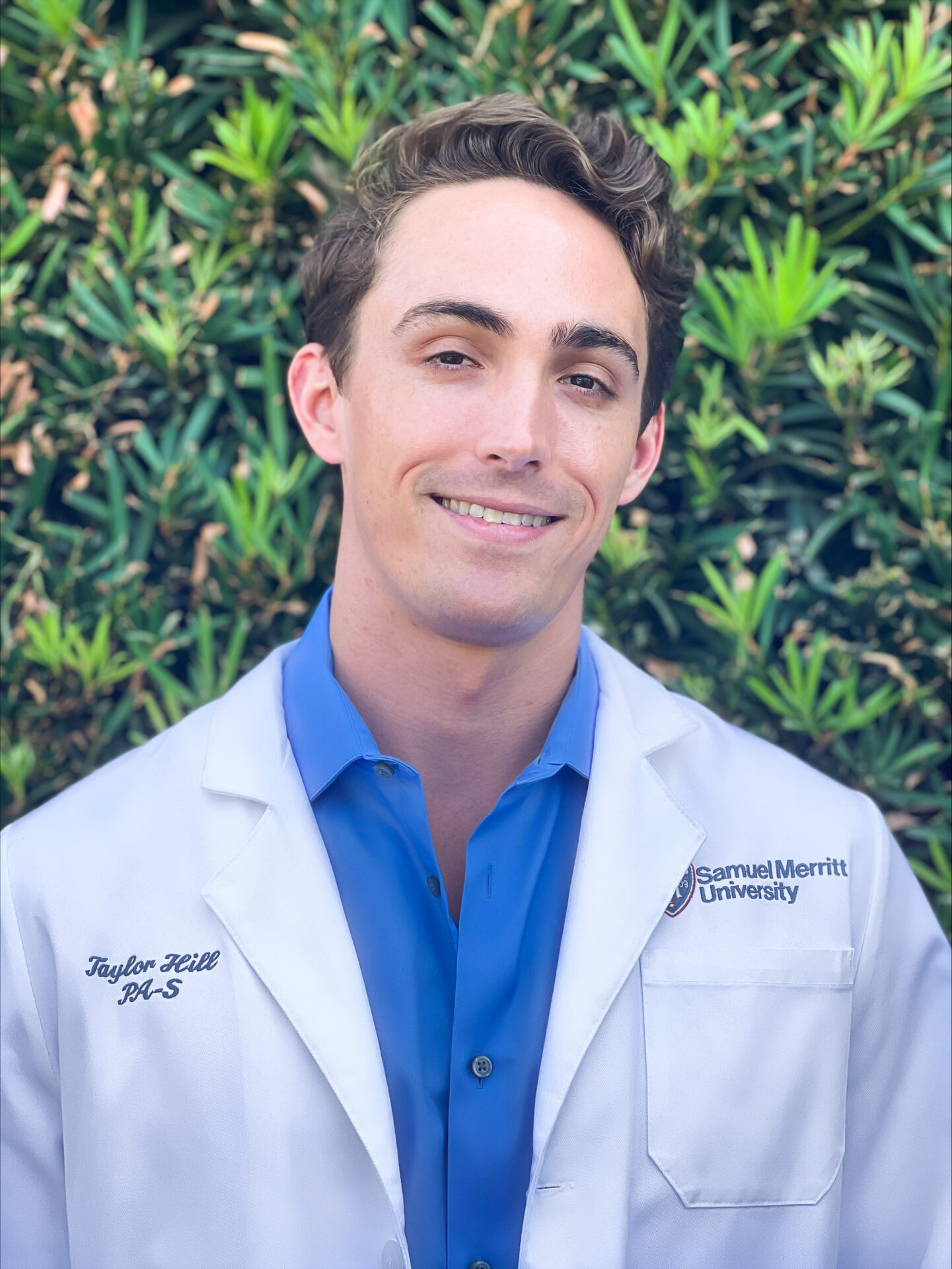 Taylor Hill, MPA, PA-C
Taylor is a native Northern Californian who called Chico, CA home before moving to Santa Barbara to complete his undergraduate degree. While attending the University of California Santa Barbara he received honors for his independent research in genetics where he studied the genes responsible for stem cell proliferation. After earning his Bachelor's degree in Biological Sciences Taylor went on to further his education at Samuel Merritt University in Oakland, CA where he graduated with the degree Master Physician Assistant.
Prior to becoming a Physician Assistant Taylor worked as a medical and surgical assistant in Santa Barbara and Beverly Hills in the fields of Dermatology, Plastic Surgery, and Orthopedics. While working in Orthopedics he came to realize his passion for helping individuals who suffer from acute and chronic pain caused by aging, injury, and disease. Also, during his time living in Southern California he served as a volunteer and board member at the Hollywood Food Coalition, an organization that provided a free nightly meal service to the struggling individuals and families in his community. Taylor is a compassionate Physician Assistant with great ambition and is devoted to improving the quality of life of his patients. In his spare time Taylor enjoys backpacking, traveling, and spending time with his friends and family.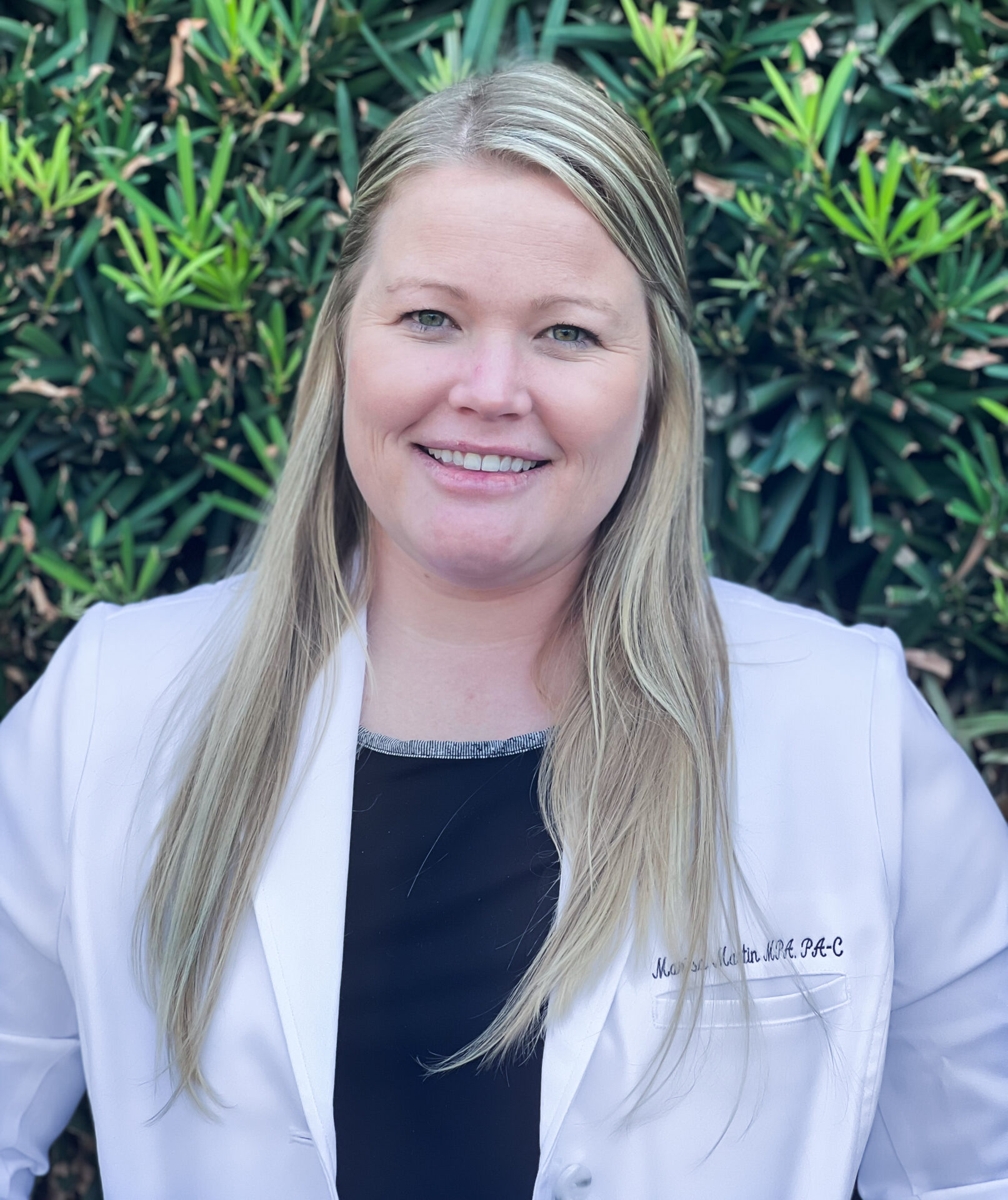 Marisa Martin, MPA, PA-C
Marisa graduated from San Diego State University with a Bachelor of Science in Kinesiology Pre-Physical Therapy. She then furthered her education by earning a master's degree in Physician Assistant Studies from Samuel Merritt University in Oakland, California.
Prior to PA school Marisa worked in Orthopedics and Neurosurgery clinics and worked as a lead clinical research coordinator. She also spent time as a clinical research associate performing quality control for multiple clinical trials in various medical specialties. She strives to find alternative options for her patients. She is an intelligent and a hardworking physician assistant that is admired by patients and her colleagues. In her spare time, she enjoys spending quality time with her husband and their two dogs going camping, hiking, and finding ways to stay active.  Marisa is a believer in teamwork and has joined Advanced Pain Diagnostic & Solutions to provide quality and compassionate care to our patients.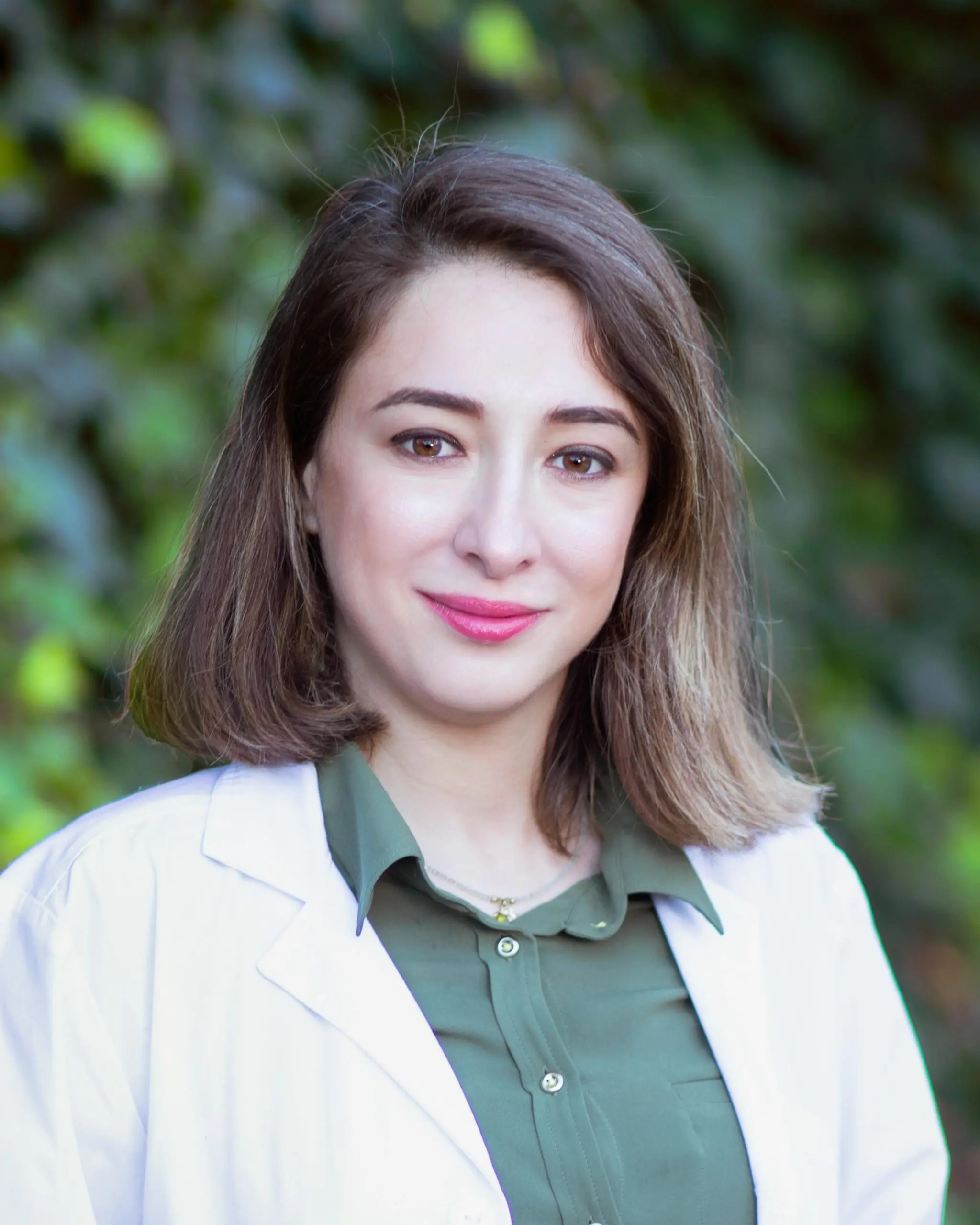 Sara Niknam, PA
Sara Niknam joined our practice in early 2018 after earning her Master's degree in Physician Assistant Studies from Touro University in Henderson, Nevada. Originally, she received her Doctor of Medicine degree from Semnan University of Medical Sciences and Health Services.
She worked as a General and Family physician from 2005 until 2009, when she moved to Virginia. There she became a Medical Research Assistant until 2011. Then, in 2017, Sara earned her Through her extensive experience and interpersonal skills, she has come to be an important part of the Advanced Pain Diagnostic & Solutions pain management family.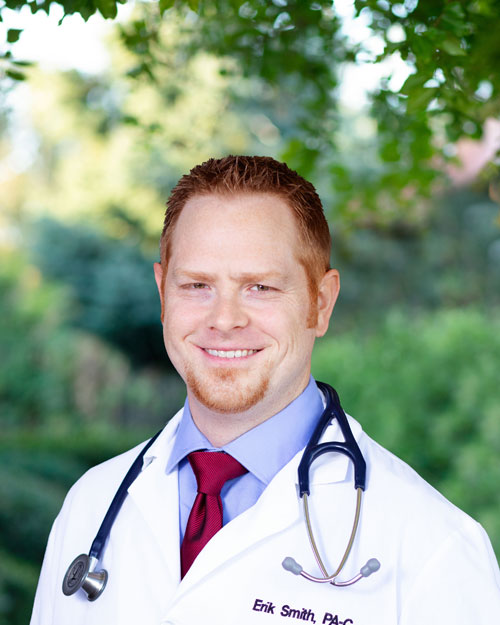 Erik Smith, PA-C, MPH
The Associate Medical Director of Advanced Pain Diagnostic & Solutions, Erik Smith graduated with honors from Utah Valley University, and later from Brigham Young University, majoring in Exercise Science. He then received dual Masters Degrees in Physician Assistant Studies, as well as Public Health, at Touro University-California. He possesses several advanced certifications, which includes training in the field of Addiction Medicine.
He has worked in Emergency Medicine, Urgent Care, Family Practice, as a Sub-Investigator in Medical Clinical Trials, specialized in Amniotic Stem Cell Treatments, and has found his calling in Chronic Pain Management. He has trained and mentored many Medical Students, including the time when he was an Associate Professor of Family Medicine at California Northstate University-College of Medicine. Erik is bilingual with the ability to speak Spanish in addition to English.